Are you interested in owning your own Killer Original Punk Rock art by Lauren Utter?

surree you do because i got 1,000 bucks in late eletric bills!!!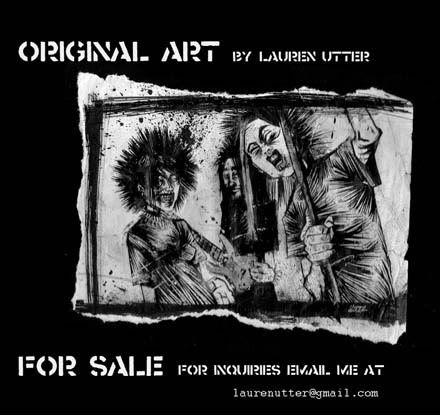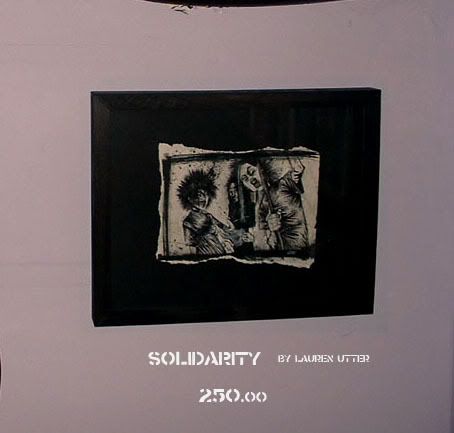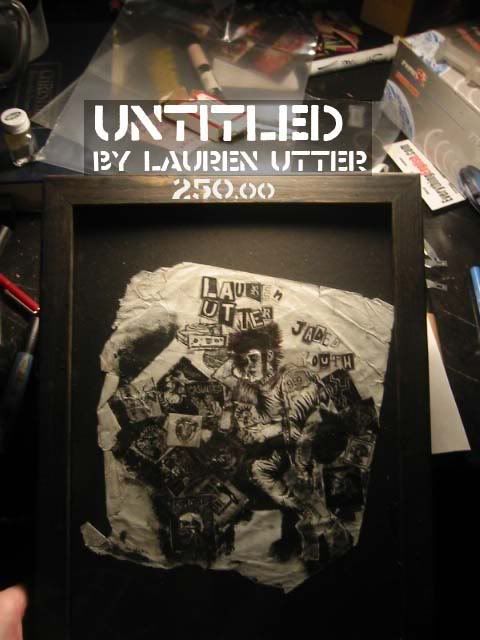 ..
I'm selling some of my work for a limited SUPER cheap price. OF 250.00 USD PLUS SHIPPING.
Email me @ laurenutter@gmail.com,to see more pictures.
All work comes in a wood frame hand stained lby myself, mounted on a black matboard.
HURRY!!!


ALSO if you're interested in purchasing anything other than these, you can email me @ laurenutter@gmail.com, check out my profile or email me if you wish to see more .
Pricing for these ones not included in the sale , will differ OR the right offer they could be yours!!

(f.y.i -Pink drawings usually start at around 350.00 plus shipping, take a look through my gallery , and if you would want to purchase on of those instead , throw me a line .)


act fast because prices will not be this low in the future! Once these peices are gone, so will the low low price.
DONT BE AFFRAID TO INQUIRE!

F.Y.I. if you are interested in buying 2 peices. We can come up with some sort of deal, drop 50 bucks or something.

Dont be kicking yourself in the ass later on for missing out!

- Lauren Utter

sold peices:
Day the country died
Guilt and the Glory
Jaded youth
Friends 4ever
act fast!